5391 is currently installed at The Shops Buckhead Atlanta
// Project Prep // Project Prep // Project Prep //
I designed the layout for the installation in Processing, and the same sketch is used to control the LEDs as well. The shapes were generated by embedded for loops of trigonometric functions.
The 99 pieces were constructed of two nearly identical layers of black acrylic and plywood. If you need some CNC work in Atlanta, would highly recommend Collet & Bit!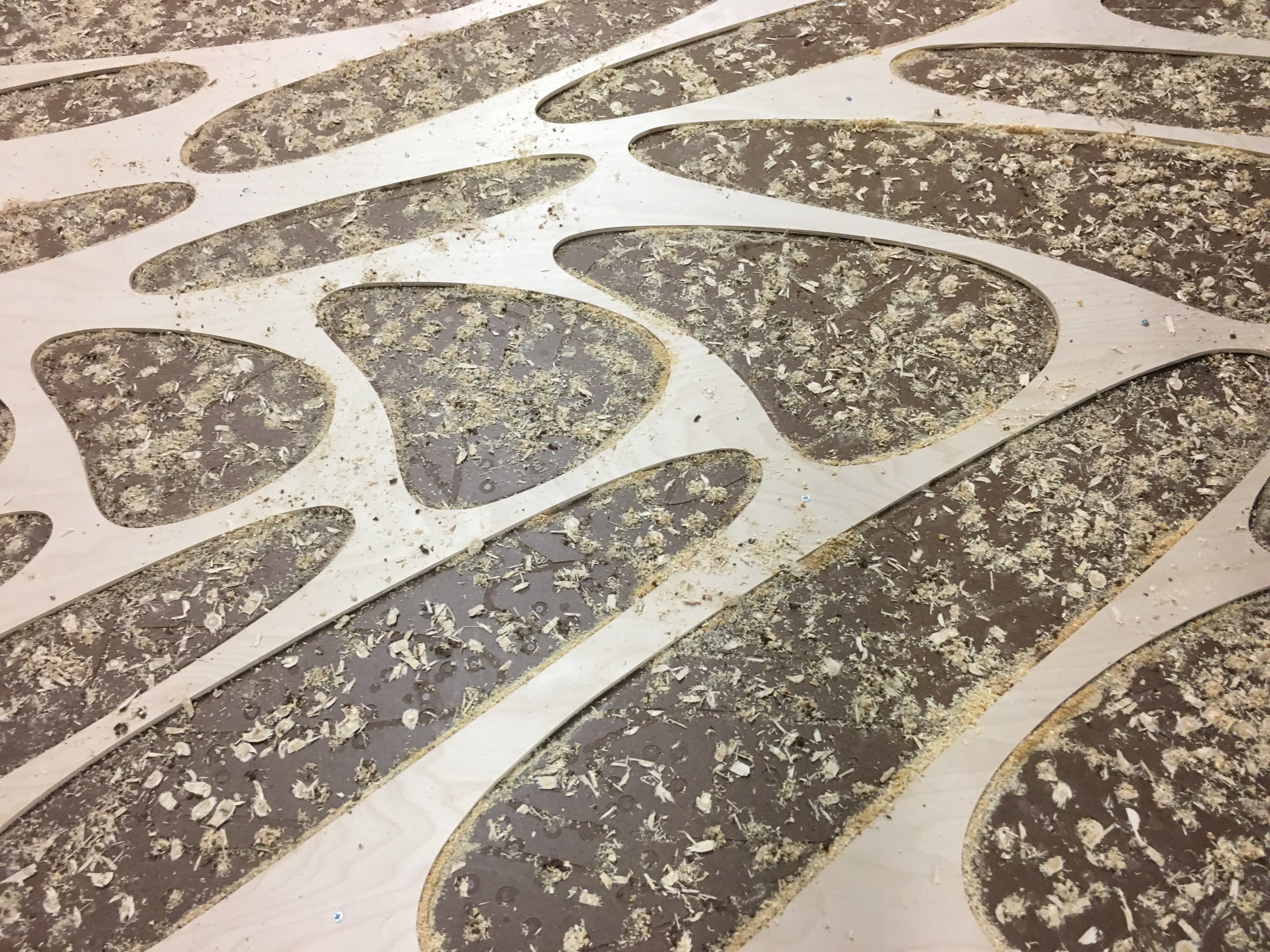 It took about two work-week's worth of time to assemble all the pieces. Each LED has a specific address associated with it, so as I had to insert them in a specific order. Not all the holes were close enough to the next in the sequence, so I ended up having to remap the array to avoid more soldering.
// Installation // Installation // Installation //
Long process of projecting the layout on the wall, marking the holes for the bolts, drilling holes for the wires and securing the pieces on the back and connecting the power and data wires
// Done // Done // Done //